Rare Victorinox Year of The Dog Limited Edition 2018 Huntsman Swiss Army Knife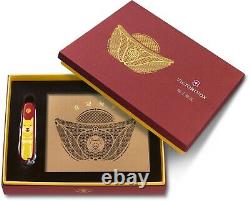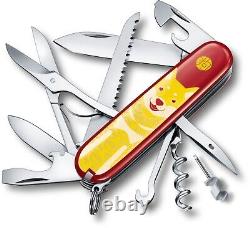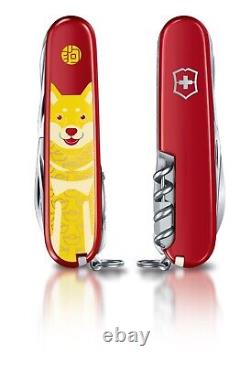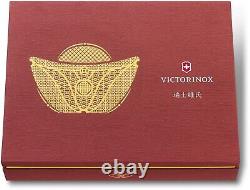 Victorinox Swiss Army Huntsman "Year of the Dog". Amenable, honest and values loyalty: These are all characteristics of those born in the Year of the Dog. Considered by many to be man's most loyal companion and guardian, dogs are believed to be an animal of luck. To celebrate the eleventh position of the 12-year Chinese Zodiac, Victorinox has created the Huntsman "Year of the Dog, " which makes an ideal gift for anyone born in this year, or in past years of the dog. Complete with 16 functions, a special gift box, and numbering on each pocket knife, the Huntsman "Year of the Dog, " makes a great collector's piece or must-have companion for all of life's adventures.
Can Opener with Small Screwdriver. Color: Red "Year of the Dog".
1,430 Numbered Pieces Produced for North America.

---