Victorinox 125th Anniversary Edition Jubilee 2009 Climber 91mm Swiss Army Knife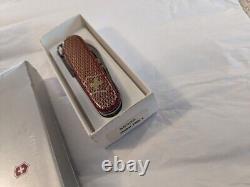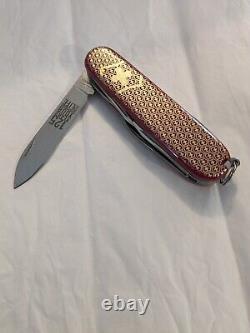 A great collector's item from 2009. The Victorinox Climber is a very popular 91mm Swiss Army Knife with a tool configuration that has a long history.
This three-layer model adds the renowned Victorinox scissors to the basic Spartan model. As a popular and slim model, it is available with many different scale color options, and is also a common model for the tourist/picture knives. In 2009 Victorinox released a limited edition Jubilee Edition Climber as part of the Jubilee Series that marked its 125th Anniversary.
The Jubilee edition has special anniversary scales, as well as an anniversary logo etched on the main blade.

---