Victorinox Scientist Swiss Army knife- rare, retired, new boxed NIB #7430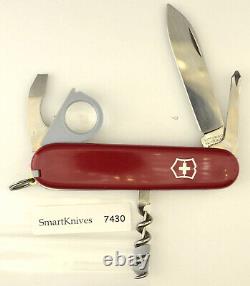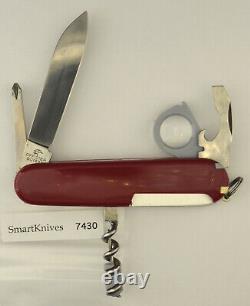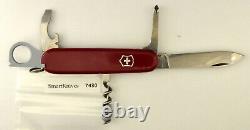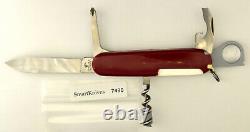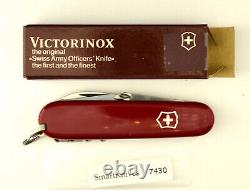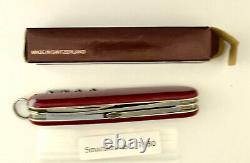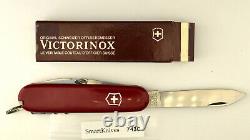 MODEL DESCRIPTION: The Victorinox Scientist Swiss Army knife is one of three popular, retired models that are similar to the modern Explorer, but thinner. It is the smallest of the lot, with just two layers. It's also the one that is hardest to find, and in the highest demand. The Scientist is a very popular collectible.
It's not often that they are available in new, boxed condition. CONDITION NOTE: New "old stock" in original red box. No product literature, wrapped in original tissue paper. We handled it briefly and carefully to take photos and test the pen. This is the late 1980s version with a grooved corkscrew, and no slot for a straight pin behind the corkscrew.
The Victorinox Scientist knife is 91mm (3½") long, 26mm (1") wide, and 15mm (0.58) thick. It weighs about 63 grams (2.2 oz).
And contains the following tools. Medium Blade- 70mm (2 5/8). Combo Can/Bottle Opener with Screwdriver Tip. That will go in a padded envelope, with some risk that the box will be crushed.
They are much more expensive. Other countries may be slower.

---