Wenger Wengerinox Military Swiss Army Pocket Knife 52 P (1952) Delemont Model 51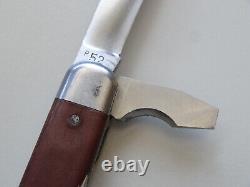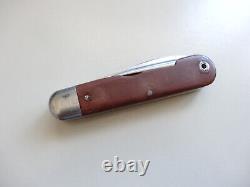 Vintage Wenger (Wengerinox) Swiss Army soldier Knife Vintage, dated 1952 P. The knife is in very good condition, beautiful piece for collector´s! Marked: "Wengerinox 52 P (1952, private) ". Original military knife issued to the swiss soldiers in the early 1950s - a real piece of swiss knife history.
Made in usuall swiss perfection. Dimensions: 9,3cm x 1,3 cm.

---